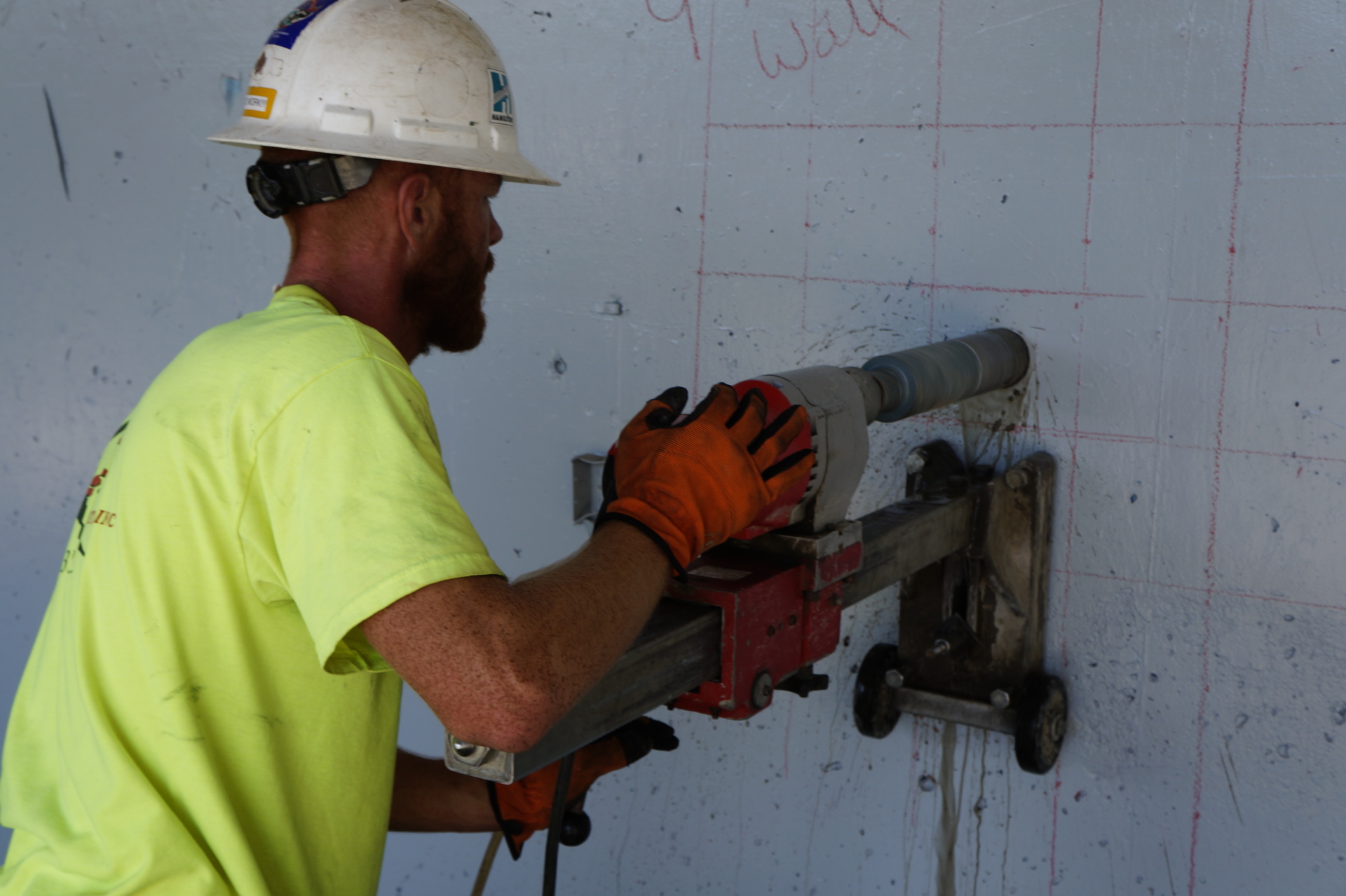 Along with our Ground Penetrating Radar (GPR) services, we provide coring. 
Often times we hear from our clients that a previous company had come to their project to GPR and they hear, that the area they want to core is to conjested. And sometimes that may be the case. But we have found that by doing the GPR and coring we can get the job done. Because we use our technology and skills to get the job done right. By doing both the coring and GPR the technician knows exactly what they are facing and take precautions to avoid any unintended targets.
The picture to the right shows an area we located with GPR to determine the bar size. This information is helpful to the engineer for many reasons. It lets the engineer know what type of reinforcement is in the concrete so he can caluculate the strength of the wall during a redesign.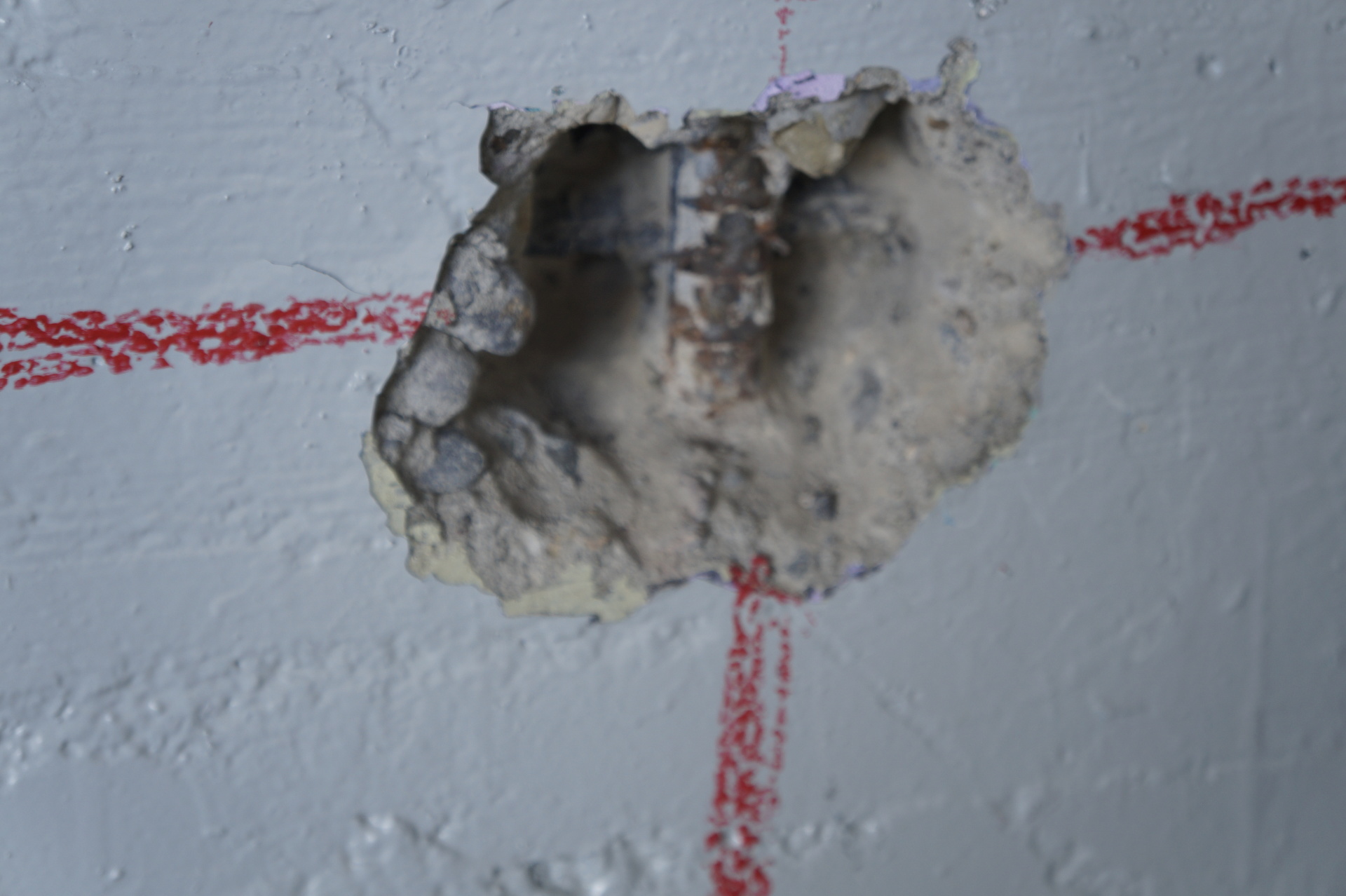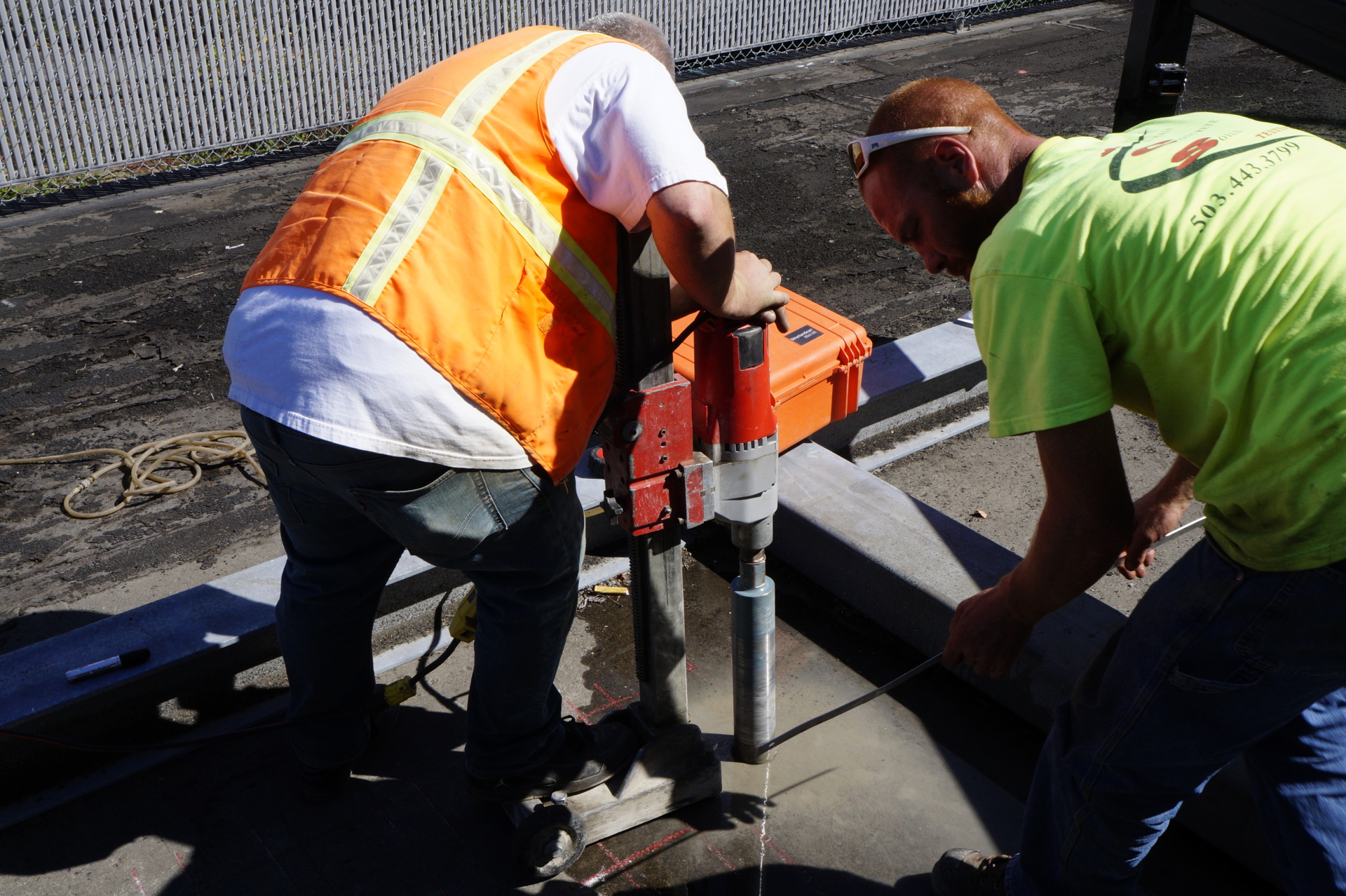 The picture to the left shows our technicians setting up to core and area they have just finished performing GPR. It could be very costly for a contractor to just start drilling without knowing what they may hit. Coring into a post tension cable has the potential to casue injury or death. So please consider using GPR before coring or drilling. To many times we are called after the fact. And its regretful to tell your client that a PT cable has been destroyed.
The picture to the right is of post tension cables. Coudl you imagine trying to miss one of these while coring without the benefit of GPR? 
It does happen! Many times after the concrete is poured the cables are forgotten. And if an unsuspecting contractor starts to core for a plumbing penetration at an area like this....well the outcome would not be good. 
Before you core please get informed.